Dicyclopentadiene(DCPD) is a large volume side-product from ethylene cracking or coal coking process. Despite the abundance of DCPD in Xinjiang area, its efficient utilization requires more innovation to exploit the potential of DCPD as an important chemical intermediate for the production of downstream high value fine chemicals.
Researchers from Center of Fine Chemical Engineering at Xinjiang Technical Institute of Physics & Chemistry of Chinese Academy of Sciences found that a series of cobalt oxide supported gold nanoparticles can effectively catalyze the tandem hydroformylation and hydrogenation of DCPD to produce its corresponding di-methanol. When organic phosphine ligands were added to the system, more than 90% di-methanol of DCPD can be achieved through distinct reaction courses.
The catalysts have been characterized by techniques including FTIR, TG-DTA and synergistic effects were found occurring among Co and Au, which realized the consecutive hydroformylation and hydrogenation of DCPD to produce the final di-ol product. The di-ol produced in this process is a high value fine chemical applying in high performance paints, engineering plastics and so on. The result has been published in Catalysis Science & Technology.
Previously, the research group prepared a series of Rh and Co based bimetallic catalysts supported on a porous silica matrix, MCM-41 and studied their application in DCPD hydroformylation. Only 8.7% di-aldehyde can be obtained using monometallic Rh/MCM-41, while an improved yield of 76.2% could be realized in the presence of a bimetallic Co modified Rh/MCM-41. A multitude of characterization methods including X-ray diffraction(XRD), X-ray photoelectron spectroscopy(XPS), temperature programmed reduction(TPR), and transmission electron microscopy(TEM) have been applied to probe the origin of such activity enhancement which indicated that a near surface Co-Rh alloy was formed with superior activity compared to Rh alone. The result has been published in Catalysis Today.
These two catalytic systems can be speculated to provide new strategies for the efficient utilization of DCPD in practice. Further effort in scaling up the processes is ongoing in the research group.
The work was financially supported by the National Natural Science Foundation of China and Thousand Talent Program of China.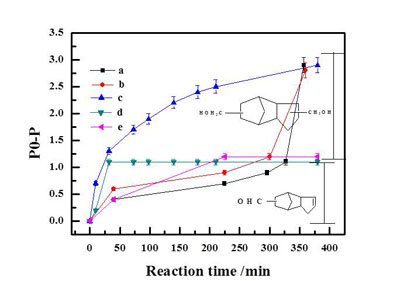 Figure1.DCPD conversion as a function of time(Image by XTIPC)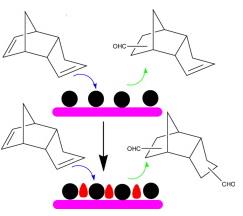 Figure 2. Bimetallic Co-Rh catalysts for di-aldehyde production from DCPD(Image by XTIPC)
Contact:
Prof. WANG Tianfu
E-mail: tianfuwang@ms.xjb.ac.cn
Xinjiang Technical Institute of Physics & Chemistry, CAS